BOAT RENTAL IN CRETE
Rent a boat Crete

Daily & Weekly Private Cruises in Agios Nikolaos, Ierapetra,Heraklion, Chrisi Islands and arround the Crete.
CRETE YACHT CHARTER GUIDE
Crete
Crete is the largest and most populous of the Greek islands, the 88th largest island in the world and the fifth largest island in the Mediterranean Sea, after Sicily, Sardinia, Cyprus, and Corsica. Crete rests about 160 km (99 mi) south of the Greek mainland, and about 100 km (62 mi) southwest of Anatolia. Crete has an area of 8,450 km2 (3,260 sq mi) and a coastline of 1,046 km (650 mi). It bounds the southern border of the Aegean Sea, with the Sea of Crete (or North Cretan Sea) to the north and the Libyan Sea (or South Cretan Sea) to the south.
A Crete yacht charter gives you unrivalled coastal access to Greece's largest island and the fifth largest in the Mediterranean. It lies south of the Aegean Sea and was historically and important link between Africa and Asia. At over 62 miles long, Crete's coastline consists of both sandy beaches and rocky shores. Most luxury charter yachts and private superyachts visit during July and August when the weather is at its best. Favourite luxury yacht anchorages include Ayia Roumeli, Loutro, Vai and Spinaloga.
Crete is an island of contrasts! Basically a mountainous island with peaks reaching 2.500 metres, with thousands of paths for the nature lovers ideal for walking, hiking and climbing, but, also, with golden-yellow beaches along its extensive coastline. The great diversity of natural landscape Crete offers, ranging from the high mountains to the endless beaches, from the exotic palm tree groves to the fertile plains, make the island an attractive vacation destination.
BOAT RENTAL CRETE
Accommodation, Boat Parties, Wedding Proposals, Yacht Event Planning, Private Driver Service, Bespoke Concierge and Personal Assistant Services.Crete Concierge is an exclusive concierge service in the Crete dedicated to providing our clients with the highest levels of services.There's nothing better than a hearty Greek meal so look out for foodie hotspots that are rustic and have amazing menus. Don't forget to order a bottle of the local wine. All in all Crete is a wonderful destination for a yacht charter holiday.
Crete is the perfect place to travel if you are looking for sun, sea and beautiful beaches.The island's rugged landscape can make some areas difficult to reach by land, however, many of these beautiful spots can be visited by boat.From the major towns and cities, you will find many great boat tours available to you. Sail on an old-fashioned wooden ship, cruise on a super-modern yacht or hire a private excursion for just you and your loved ones — there are many fantastic boat trips in Crete to choose from.
Explore the coastal caves and bays, the Lagoon of Balos and spend the day swimming at uninhabited nearby islands, such as Dia, Gramvousa and Lazzaretta. Opt for a longer day trip and explore the dramatic island landscape of nearby Santorini. Wondering what boat trips are available from popular Crete destinations such as Chania, Heraklion, Agios Nikolaos and Rethymno. Crete is the perfect place to travel if you are looking for sun, sea and beautiful beaches.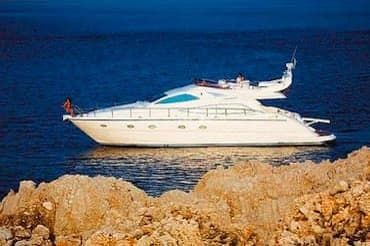 Boat rental in the Cyclades Islands
Day Yacht Charter (12 guests)
Best day CRUISE IN CRETE
Sailing in a mono-hull or in a multi-hull is an entirely different sailing experience. Both charter boat types have unique characteristics and offer different benefits to your sailing vacations. Although it is practically a matter of personal taste, we will try to help you choose between the 2 types of yachts by lining up advantages and disadvantages of a catamaran.The Inclusions of your Private Yacht Cruise can be slightly different from Yacht to Yacht.Upon request we can certainly arrange a special Menu even your own provate chef with world class fine dining service.
Explore the mesmerizing Cretan seas, sail towards the volcano and float on the blue seas of the island. Book now your semi private cruise and enjoy the ride with one of our fleet's vessels.Indulge yourself with the absolute sailing experience. Book one of our vessels and sail into the absolute bliss surrounded by the beauties of the island and your beloved ones.Our team's knowledge and dedication will attend your special moments. Spend your unique day on board, surrounded by the sea and the energy of Crete.
Private Chef Service
Our private chefs in Ionian Islands will prepare amazing dishes to our yacht/boat guests according to their needs. From light lunch with local wine or sampagne to a boat party with exeptional dishes.
Weekly Yacht and Boat Charter
The beautiful island of Crete and its majestic Palace of Knossos was the home of the great Minoan civilization. Its historic charm, but above all its magnificent beaches of fine white sand and the sea by the beautiful turquoise colors, make it a popular tourist destination of the Mediterranean's most desired by tourists from around the world. Warm waters and beaches that have the colors of the dawn. Byzantine masterpieces, taverns true Mediterranean flair. Located on the south than the other Greek islands, as well as being the largest by extension.
Weekly boat tours and private cruises with our exeptional boat rentals in Crete. From sailing boats, speed boats, ribs to catamarans and luxury yachts. Cretan yacht concierge will be at your disposal to pick the best boat and suggest a unique itinerary according to your needs. It allows you to experience the nature of yacht rental in Crete. Away from mass tourism, swimming in the crystal clear sea can only be reached by sea charters. Boat Rental Greece suggests yacht rental in Cretan.
VIP SERVICES
Your private driver and a tour guide will be 24/7 at your disposal in Heraklion, Rethymnon, Chania and arround the Crete. We take care of every detail of the trip while the yacht reaches the port. We not only provide our guests with a premium and personal service, but organize in every detail what is asked. No matter how big or small the request, we have the expertise to provide you with exclusive support.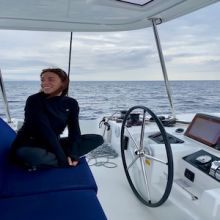 BOAT RENTAL CRETE
Boat rentals, luxury yachts, speedboats, sailboats, and catamarans for rent in Crete.